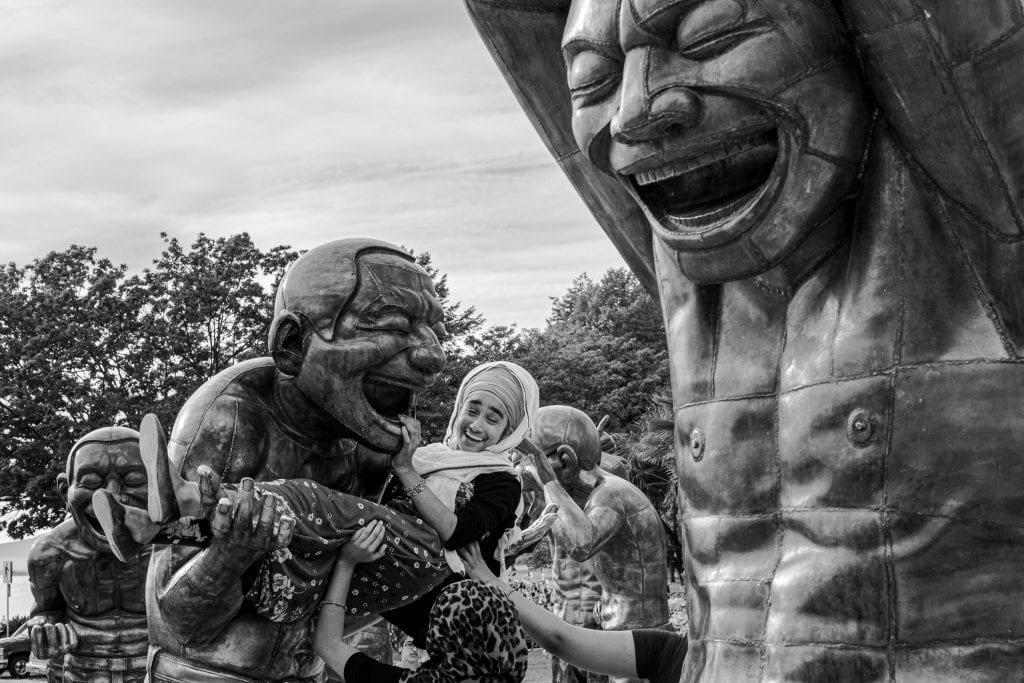 If you're in or around Vancouver you might consider this workshop coming up fast. There are still a few spots available to I thought I would mention it on the blog.
Dates: Aug 4-6, 2020
Genre: Street Photography, Travel
Group Size: Max 6 participants
Skill Levels: All
Includes: Tuition & Signed Passionate Photographer Hardcover book
There are meaningful images ready for the taking at this difficult time in our history. Sometimes the Urban Landscape, street photos without people can make the strongest statements.
The more personal you make it, the more universal the images become. We will tell visual Vancouver stories that are personal and meaningful to us. The goal will be a final presentation of a cohesive set of images.
I have chosen dates in the middle of the week when less people are out. We meet once in person, grabbing a coffee and social distancing in English Bay. We will consult and formulate a shooting plan based on individuals interests and visual potential.
New Approach
I'm anxious to get back out there shooting, but safety is my main concern. How does a street photographer stay safe while doing what he/she loves: making pictures?
There are a few adjustments. A mask and hand-sanitizer are as important as our memory cards. Though I'm an advocate for getting within close proximity of your subjects for the intimacy communicated in the final images, stepping back with a longer focal length may be prudent at this time. And it will open up new photo opportunities.
We meet via Zoom pre-workshop to formulate a shooting plan based on individuals interests and visual potential of locations. We will have daily Zoom meeting/lectures followed by a critique session where images submitted will be critiqued by me and our fellow passionate photographer participants.

As part of the package, I will schedule a one hour, one-on-one personal session after the workshop, to talk individually with each participant.

You can provide up to 120 images and I will cull, edit, sequence and create a book using the Lightroom Book Module which will be part of our discussion. After our meeting, I will send you a recording of the meeting for you to review if you like, and the Lightroom Catalog with the book should you decide to self-publish the work.

We formally begin our workshop with an in-person social distancing meeting: grabbing a coffee at English Bay.

Chances are you're already in Vancouver so you know this three-day masterclass (limited to 6 students) offers exciting and beautiful locations in and around Vancouver. You might consider visually rich places and neighborhoods like Gastown, Stanley Park and English Bay, Chinatown, Granville Island and Yaletown. But the locations will depend on the narrative you choose to pursue. It could be one street corner or many different places.
I will be teaching you new and powerful street photography techniques to push you from your comfort zone but keep you safe, sharing my street-shooting philosophies gleaned from a lifetime of wandering urban places with my camera.
Through our shoot, lecture and critique process, I will help you hone your unique vision and visual voice. Together, we will form a plan for capturing the rich daily life of the street, overcoming fears and shyness, maybe approaching strangers when appropriate for street portraits, framing, juxtaposition and layering compositions or letting the image come to you by being patient. We will also consider if color or black and white best suits your vision.
All levels of photographic experience can benefit from this workshop.
All participants get a personalize copy of The Passionate Photographer Hardcover Book. 
To learn more and sign up, CLICK HERE.