So what exactly is a volume of work and how do you define it?
For a large-format photographer, the idea of volume may be very different from that of a professional sports, wildlife or street shooter. What I'm talking about here is less about the number of frames shot and more about time spent in the field.
Malcolm Gladwell's book Outliers cites the 10,000-Hour Rule based on a study by Anders Ericsson, which basically says if you do anything for 10,000 hours you will become an expert at that thing. He gives examples of mastery that come with putting in the time, like The Beatles, who played live an estimated 1,200 times from 1960 to their arrival in New York in February 1964.
They arrived as expert musicians/ entertainers with well beyond 10,000 hours under their belt. You've no doubt heard it before: The best way to improve your work or get better at anything is to practice. I have always maintained that, in photography, the more you shoot, the better you will get. Even if you don't try to improve, you will. Taking it further still, by having your eye to the viewfinder and finger on the shutter release, you increase your odds of shooting more and getting better images. The more you shoot, the luckier you get.
So get out there with your camera is the answer. It's not always easy but once you do, good things happen. On those days when you're not really feeling it, maybe especially on those days—when you do get out it's often a great shooting session.
As Jimmy Dean said, "You gotta try your luck at least once a day, because you could be going around lucky all day and not even know it."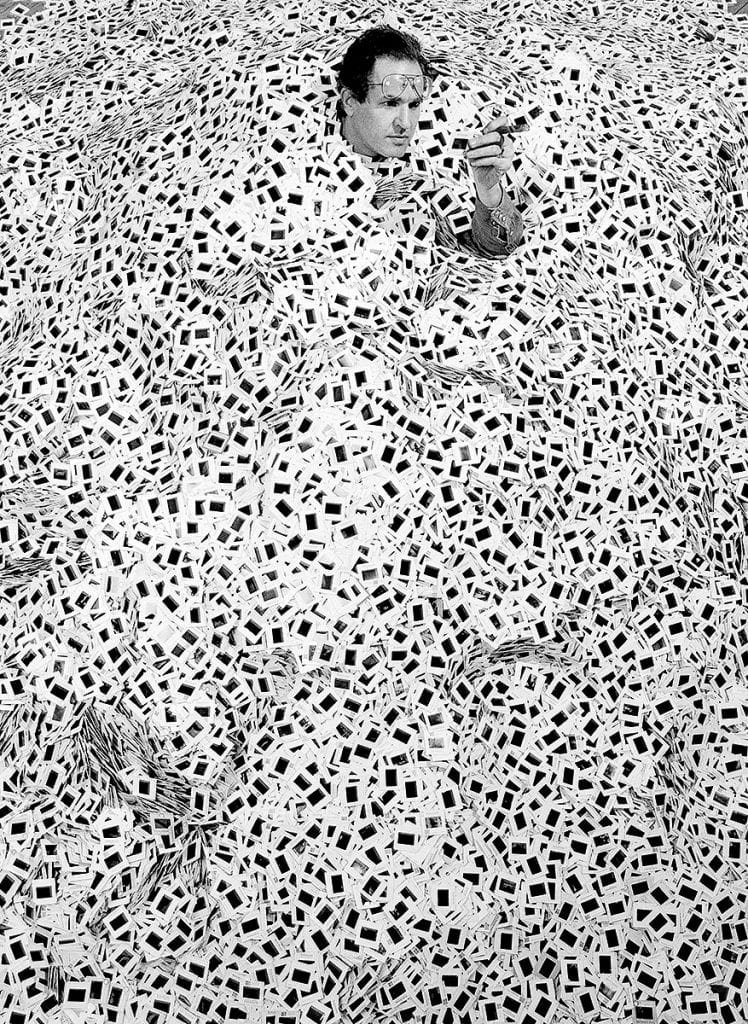 Photo Above: Whether it's 10,000 hours or 10,000 frames, there is no doubt Jay Maisel has put in his time to master the medium. Photographer Chris Callis photographed Jay swimming in his rejected slides for the cover of American Photographer magazine in 1982. © Chris Callis
Make sure you watch Stephen Wilkes film about Jay entitled Jay Myself. It's entertaining and provides great insight into this wonderful photographer. You can find it here.