It has been more than seven years since my brandsake book came out, The Passionate Photographer. I was very excited to pass on my process to the world and though much has changed, I'm happy to say the core principals of the book hold true. I'm also excited to be able to "revise and remaster" it, with all I have learned since it was first published.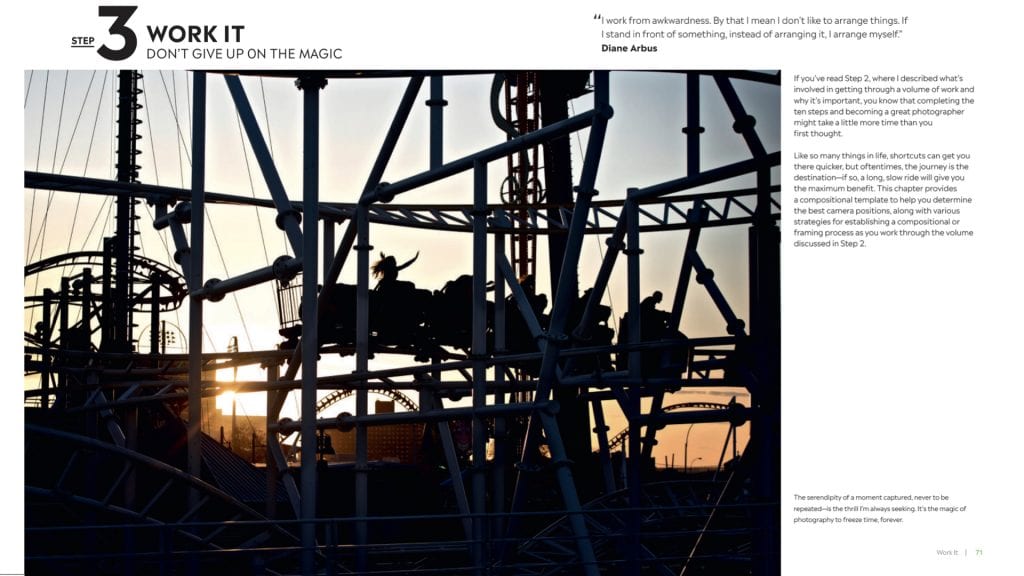 The new version was a chance to add some new insights gleaned since the original was published, as well as update the imagery with some new work. The new book is hardback which feels more substantial and the design is clear and strong. And it's starting to trickle out into the public as it's now officially available.
I'm looking forward to having conversations with a new group of passionate photographers and a chance to reinvent myself as a mentor to other passionate shooters. I have the German Edition in my hands and I just found out that it will be published soon in Italian and Chinese. The original was published in a variety of languages including French, Spanish & Indonesian.
This blog is about to see a flood of new content and the "Start Here" page will be constantly updated so you can follow the posts in order to become the photographer you dream of being.
A big thank you to the photographers who have followed and supported me over the years. I'm in the process of re-branding, using the  Patreon platform as a way to offer deeper and expanded content as well as mentorship at various levels for photographers wanting to push their limits to be the best they can be. There will be in-depth Passionate Photographer material and a bunch of downloadable resources and video/podcast material exclusively for patrons or first launched on Patreon. There is also a community tab which I will be active in, to answer any questions that come up.
If you don't have the new version of the book yet, when you become a Patron, I will send you a personalized copy of the book for free.
I'm currently working on the audio version of the book (yes you read right, an "audio photo book" which I think will work well considering the nature of the material- it's more about process and finding inspiration.
Let me know in the comments if you have any thoughts or suggestions for future posts or workshops, both online and real time when things get safe out there. Let's do this…