Once your photograph is found, working the scene can mean a subtractive process as you eliminate clutter, cleaning up and organizing image elements to focus attention on what you deem important.
Be sure to scan the edges of the frame to make sure you're not missing anything, and look for details that can improve the image by cropping them out or including them.
Sometimes there is an energy and movement created with a strong composition, where the lines and curves of image elements keep the viewer's eye inside the frame. Then there's the content itself, and what it might mean to—and how it will be interpreted by— the viewer.
Here's an example…
Plant Woman from behind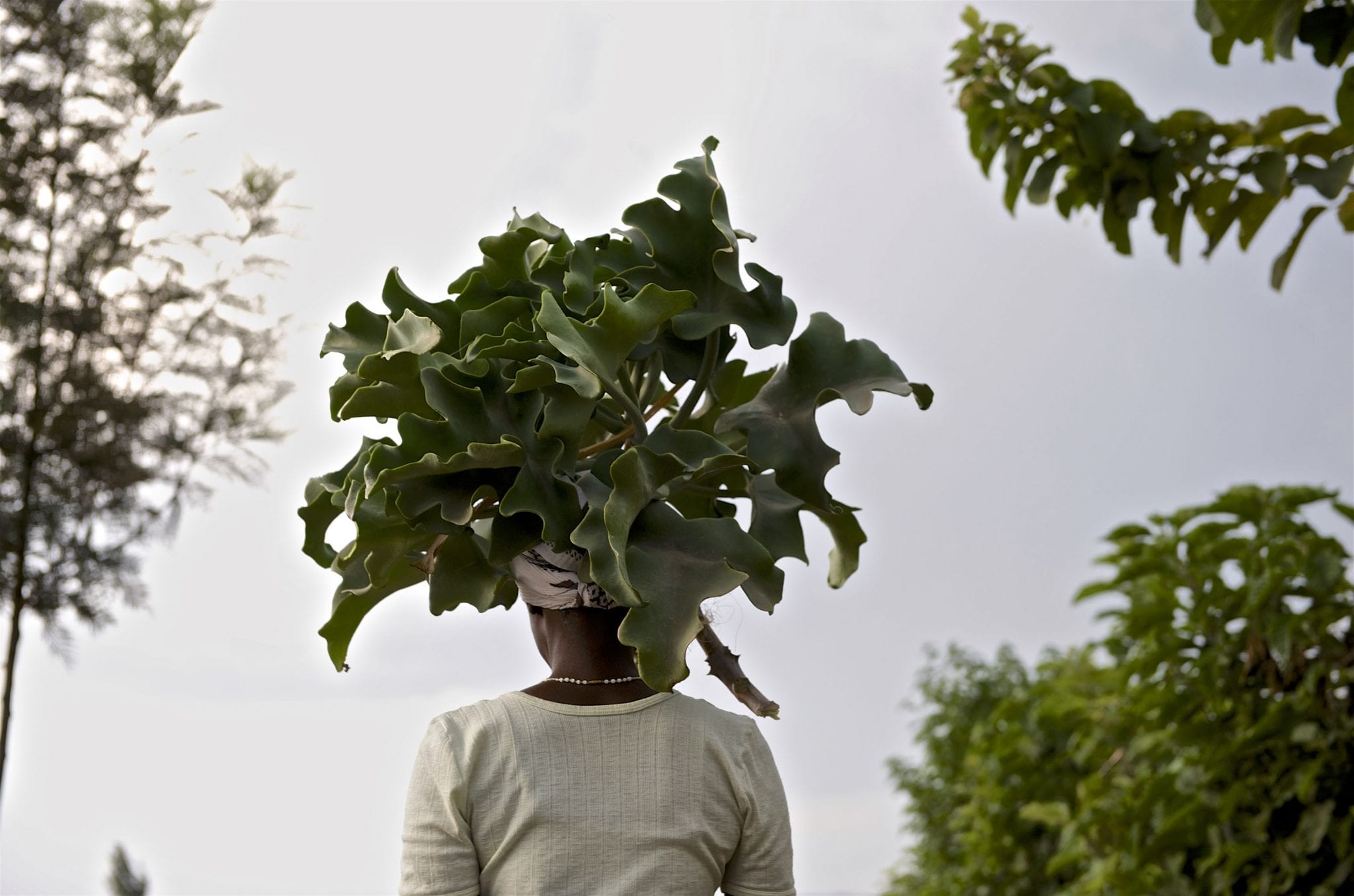 Always working it. The first few shots were my starting points. But as Suzane Nyirabukara walked away from me toward her home in Kigali, Rwanda, I thought it was a more interesting photograph from behind.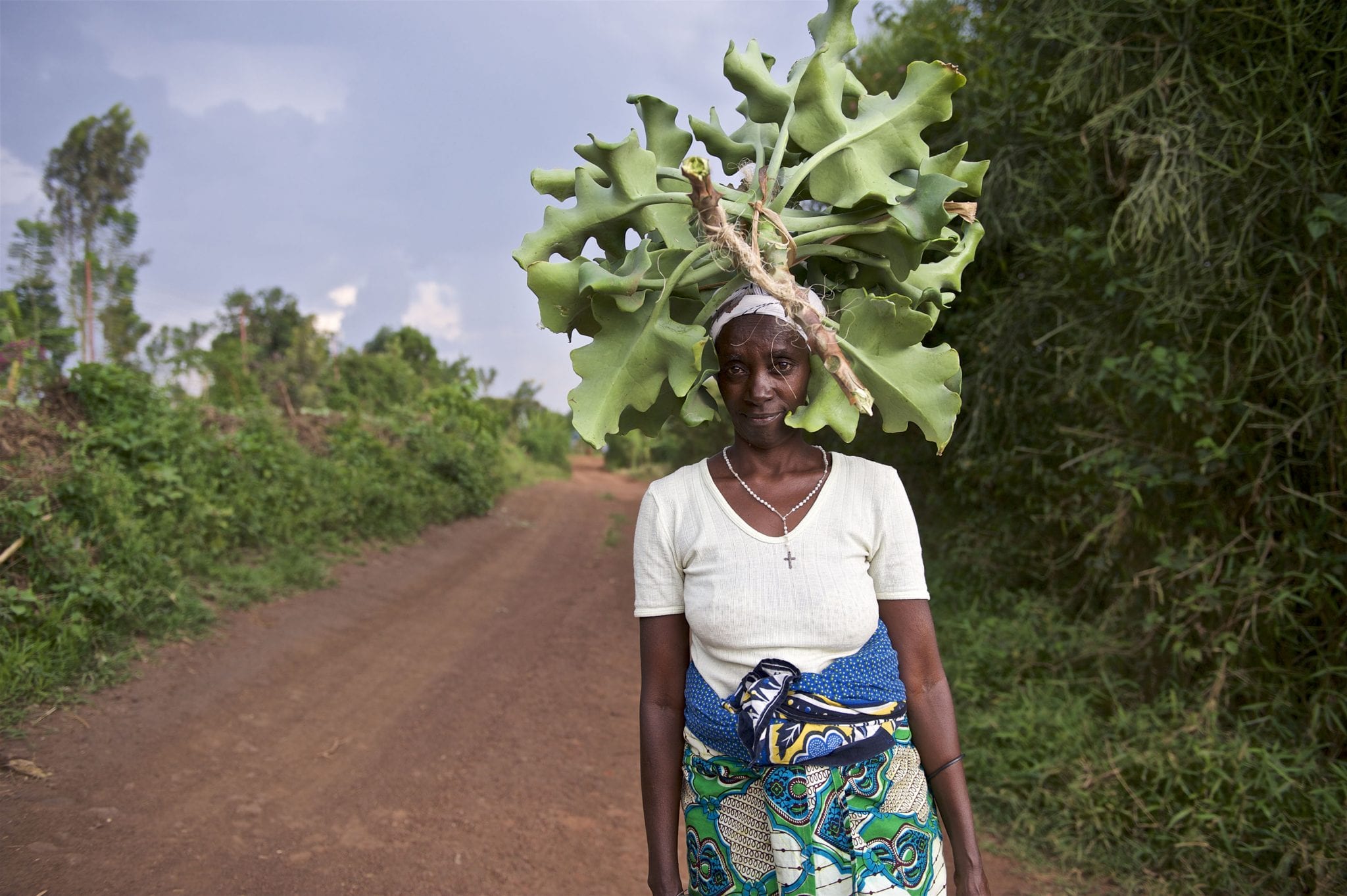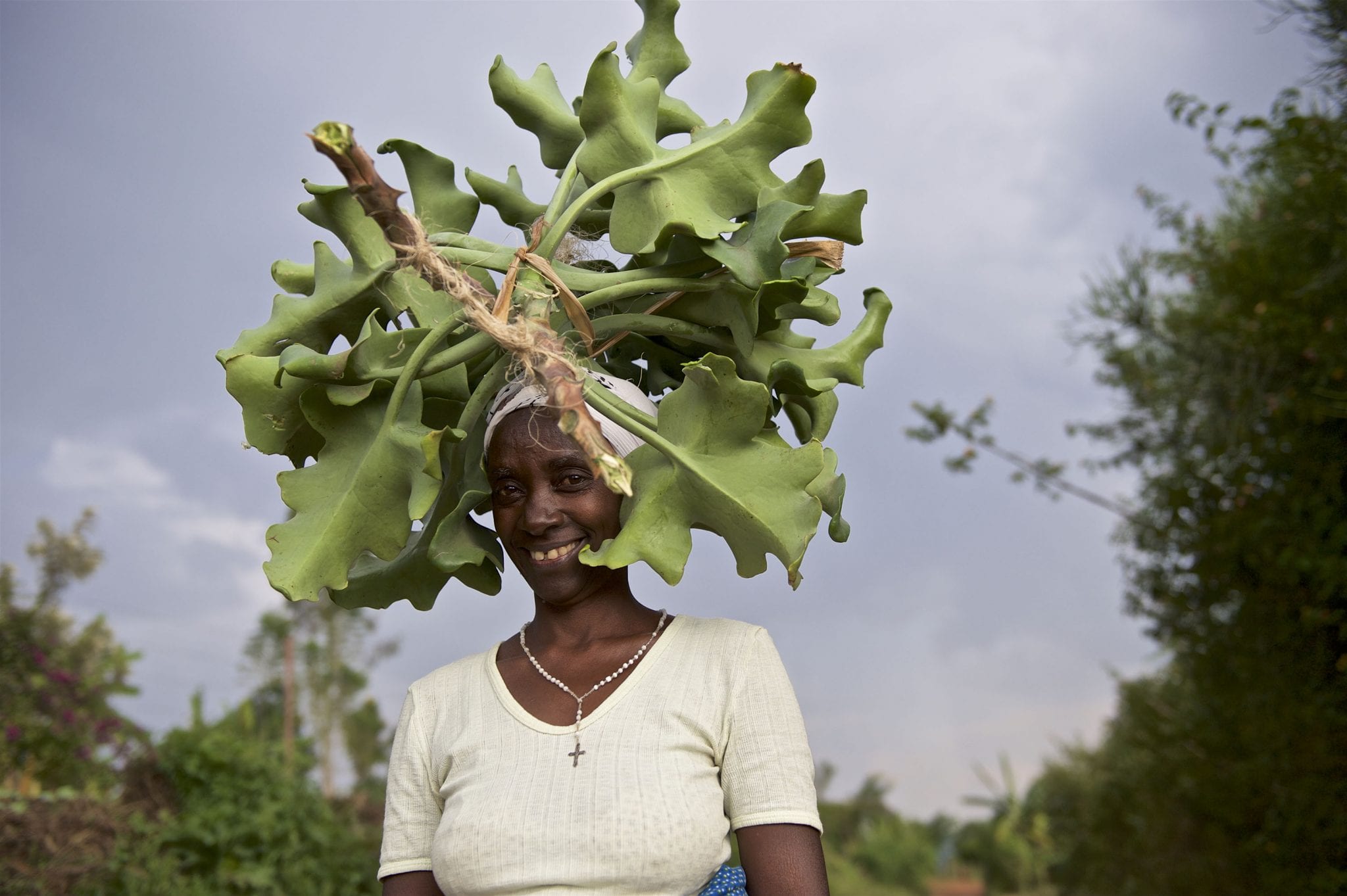 With her permission, I followed her, shooting and cleaning up the frame as I went.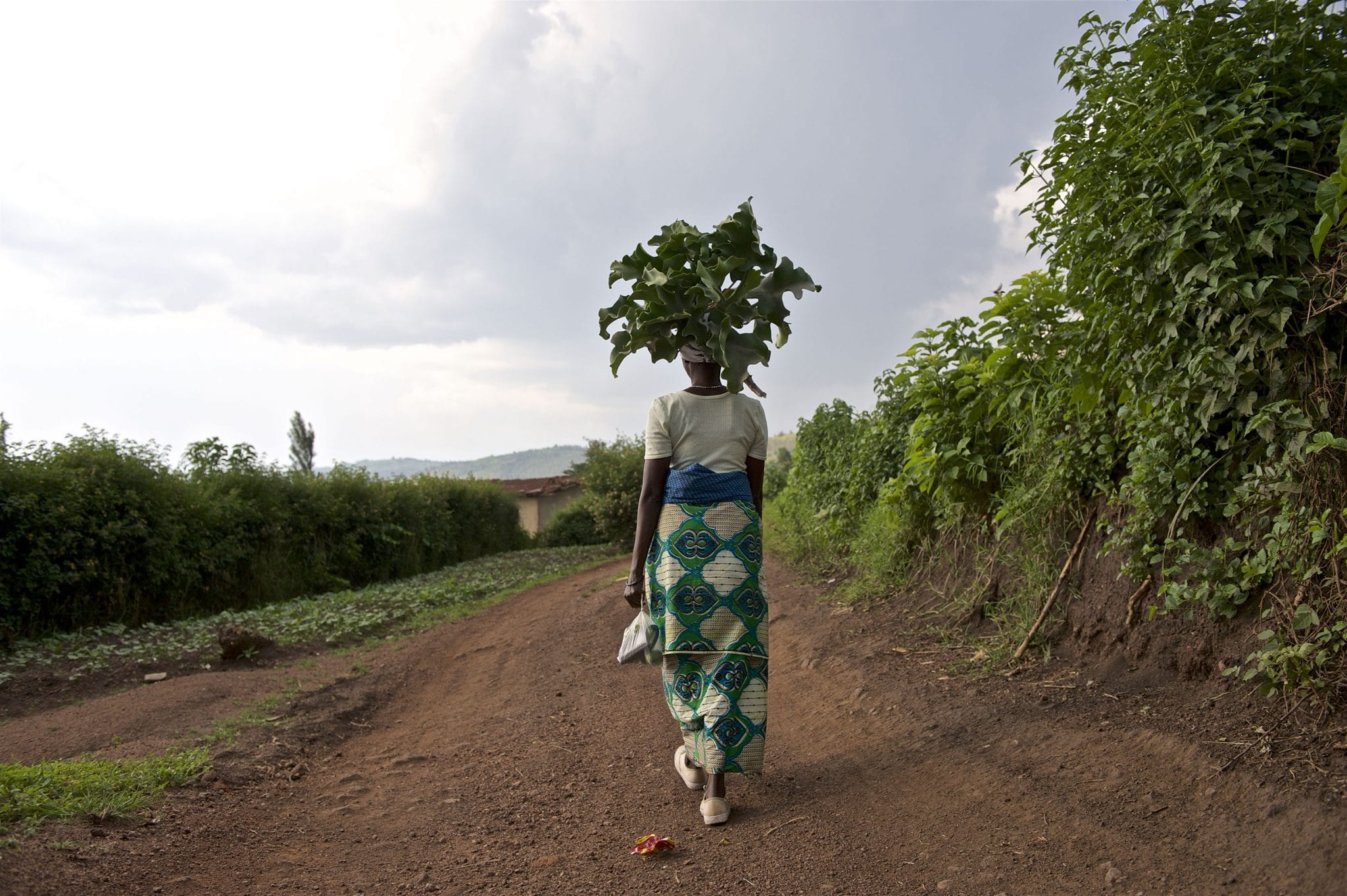 As an added bonus I was able to make this portrait of her and her grandson when she arrived at home. Of course I did my best to work that new scene too.