I have never been a fan of the so-called "normal" lens…the 50mm. Before the era of kit zoom lenses, the classic 50mm lens would be the lens that comes with an SLR body..
I found its field of view restricting compared to my favorite standard lens of choice, the 35mm.
But in recent years I have come to use and love the various 1.4G lenses Nikon has produced. The 24mm 1.4g, 35mm 1.4g, 85mm 1.4G…I skipped the 50mm, I tried, I just never liked it's angle of view. But when the 58mm 1.4G lens was introduced, I was intriqued.
The lens designer Haruo Sato had been thinking about the ideal photographic lens and had been contemplating it for more than 30 years, when he first got started working at Nikon.
He was looking to create a lens more for its three dimensional rendering of a two dimensional world rather than the traditional sharpness measure.
"I hope people will think of this 58mm as a 'three dimensional hi-fi lens'. I'll be very happy if people understand this. It allows the point of focus to have as much sharpness as possible while still having a gentle, continuous bokeh."
I got my hands on a sample and was eager to put it to the test on the streets of New York. Like Mr. Sato, I too love the look of the out of focus areas of the scene and have often maintained that less depth of field or selective focus is a very good thing when it comes to my images. "Wide Open" is often the starting point on my Nikon bodies locked in Aperture Priority mode and it's often the end point as well.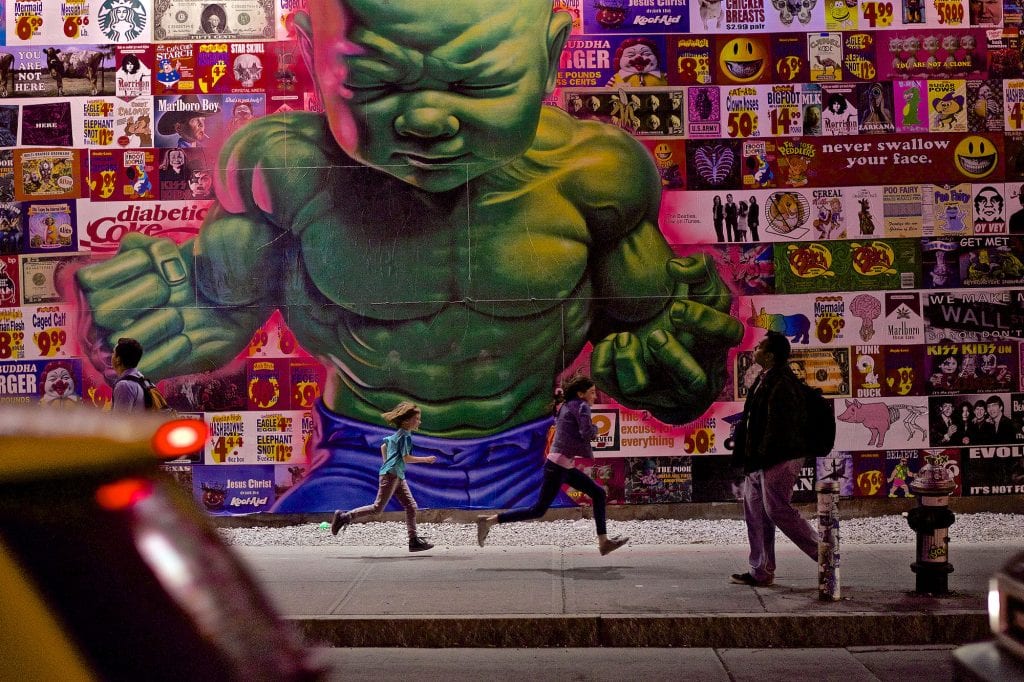 Baby Hulk Mural at f1.4 with the Nikon 58mm f1.4G lens.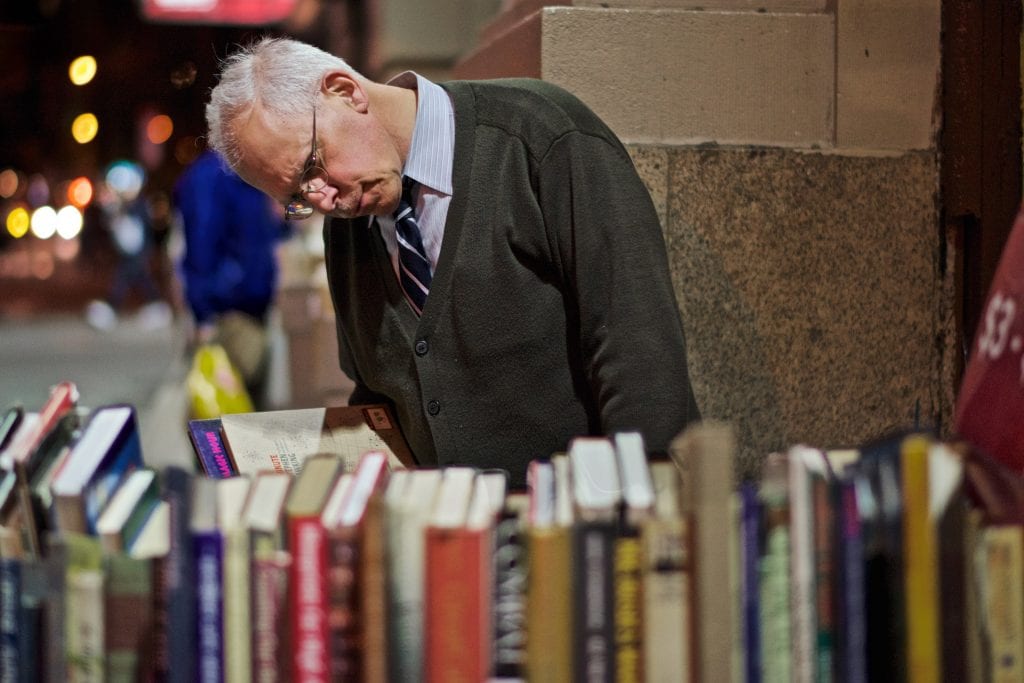 A shopper at The Strand books store checks out the sale books. Shot at f1.4 with the 58mm f1.4G lens.
I have to admit, I wasn't expecting the 8mm difference between the 50mm and the 58mm to make much of a difference to me…but it did.
I found that the 58mm lens feels like a great portrait lens for me, a photographer who loves the intimacy of working physically close to my subject. I often choose the 35mm f1.4G lens for this. It's wide but I always try and maintain a perpendicular to my subject angle as i compose the portrait to minimize any distortion.
But the 58mm felt just right when I wanted the intimacy with a bit more distance from my subject.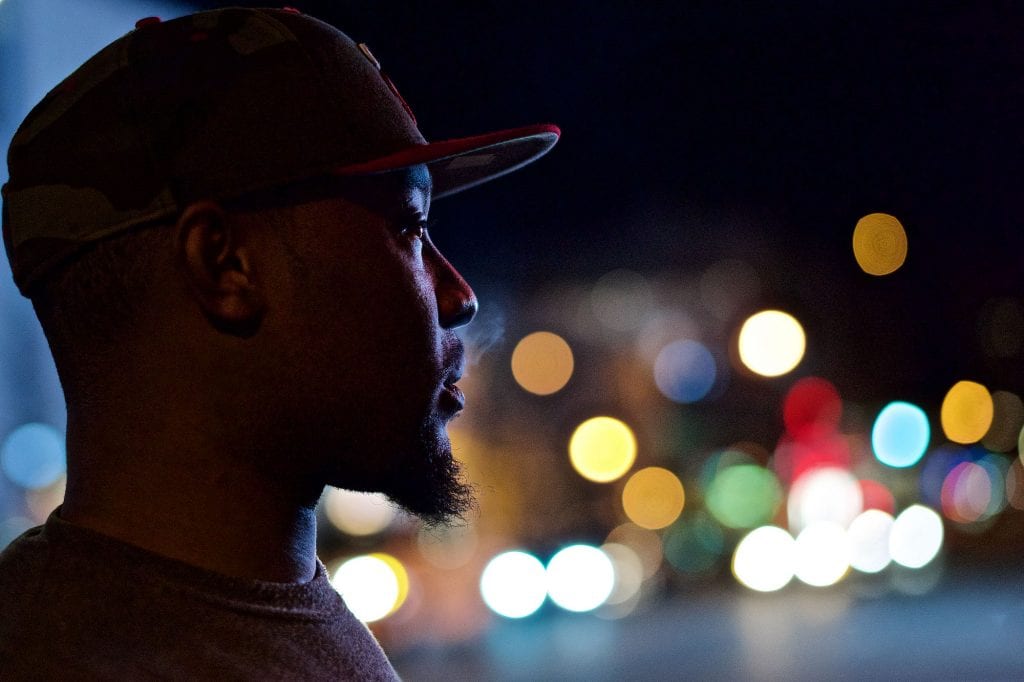 I asked this man if I could take his picture on 125th Street in New York. He agreed and I caught him exhaling from a cigarette at f1.8. I tend to stop down a couple of clicks from wide open with my 1.4 lenses because it gives me a sharper image yet maintains the bokeh that the 1.4 lenses are famous for.
That extra 8mm from the 50mm lens had a big impact on me and it's something the designer Mr. Sato spent a lot of time on.
"I felt the 58m lens' angle of view was good for photographs of children or portraits. We considered 45mm, 50mm, 55mm, 58mm and 60mm versions, but the 58mm felt the most solid. While the 50mm was a bit too wide, I felt the 58mm was perfect for capturing what is seen with the human eye. 85mm just seems like too much."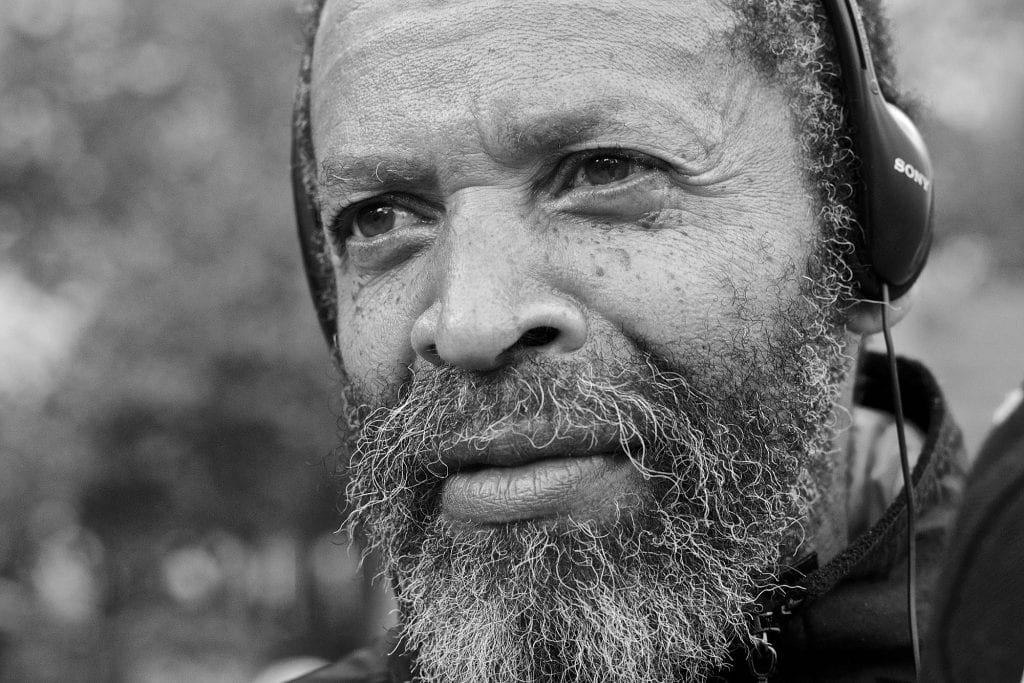 Jimmy photographed at Madison Square Park with at f4 with the 58mm f.14G lens.
I just liked that I can get closer to my subject than my 85mm lets me. The lens to subject distance feels right and though it's not much of a difference from the 50mm, it enough to make me feel really comfortable in a portrait session with strangers on the street; something I do often.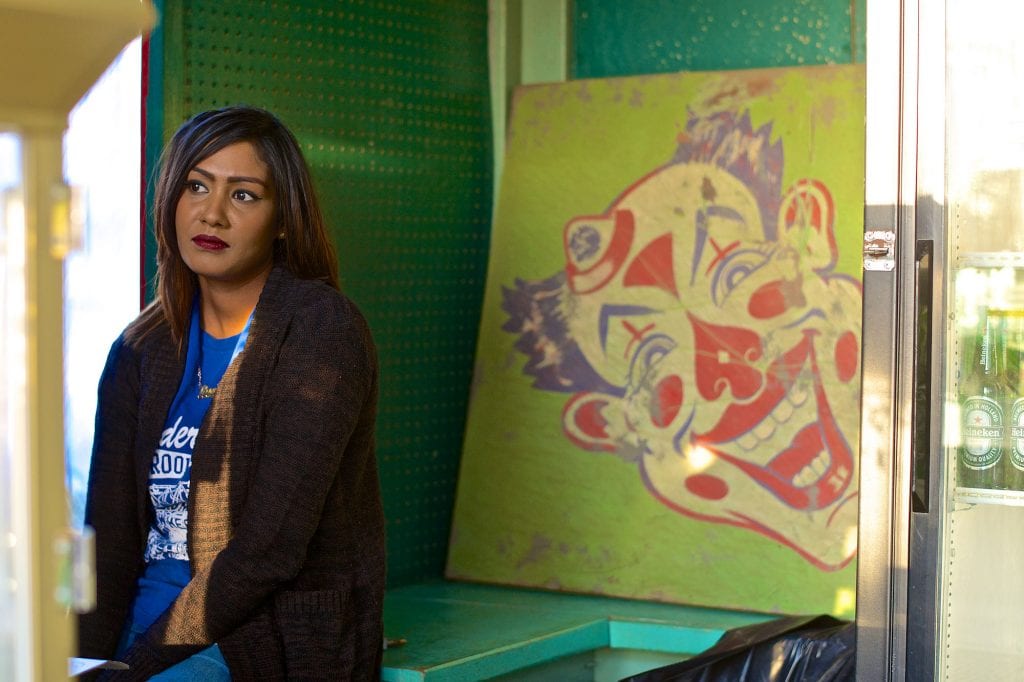 Woman working at Coney Island shot at f2.2 with the 58mm f1.4G lens.
This new 58mm ticks all the boxes with the latest Nikkor lens innovations: Nano Crystal Coat, Super Integrated Coating, Aspherical Elements and the fast Silent Wave AF Motor. But I want my lenses to be super sharp, that is important to me and is a given. But there's something far more important and that is how the lens renders the subjects I capture with it. I want the first thing the viewer to see is the image, be it a portrait, landscape or street scene. I want them to respond emotionally and not technically with the equipment fading to the background.
To do so however, requires the best tools. Aside from the three-dimensional look this lens delivers, it also can render point light sources as sharp points across the entire frame. Its design is inspired by the Nikkor 58mm f1.2 AI Noct lens, which came out in 1977 and is still in demand today for its speed and ability to render point light sources as sharp points. Both these lenses minimize"sagittal coma flare", which Nikon says makes point light sources look like a "bird with its wings spread". I don't think this type of flare has been much of a problem for me. I looked for this phenomena in my night-scapes shot with other lenses and couldn't find a decent example. That said, I like the way the 58mm renders the night lights.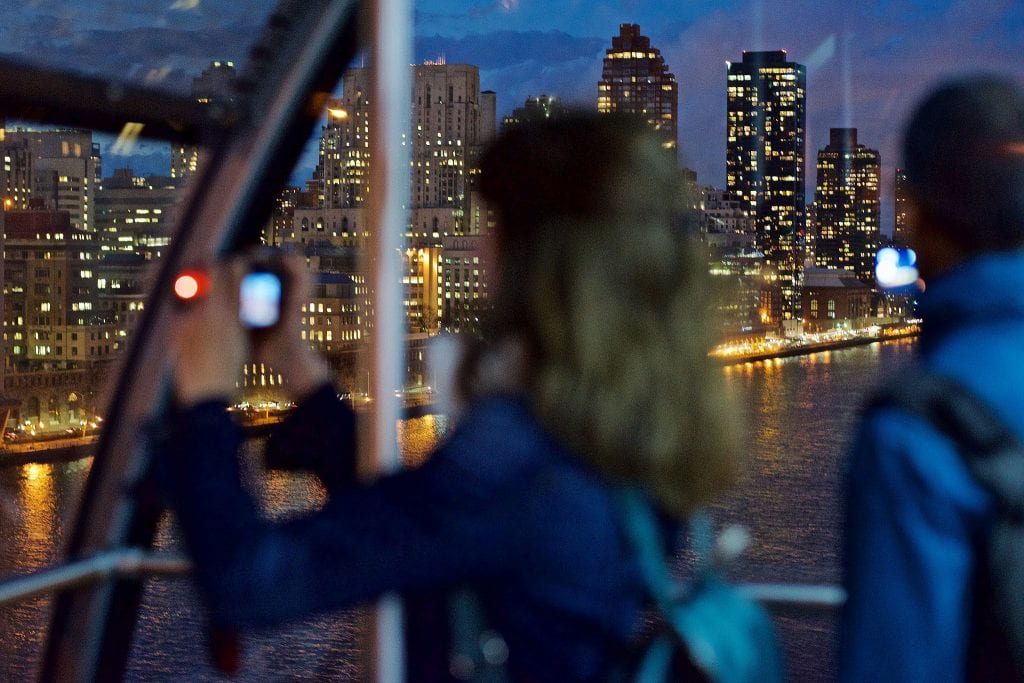 This shot taken at f2.5 and 1/30th of a second looks great. The focus of course was on the cityscape but I love the way the figures and their cameras are blurred by the wide aperture.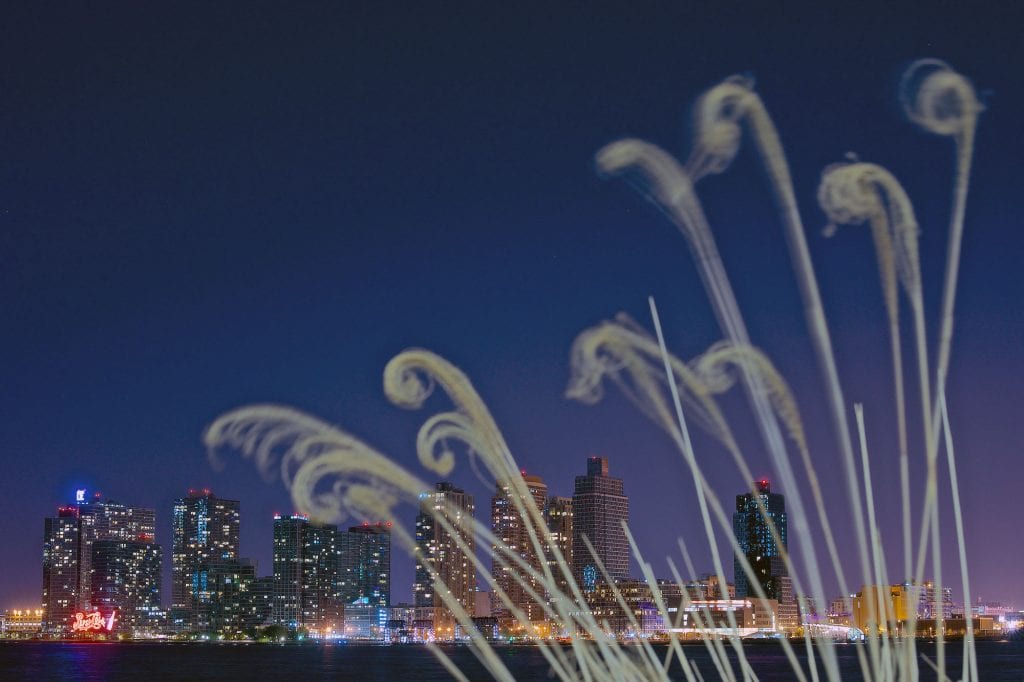 Nikon talks about how this lens makes point light sources look like point light sources with no distortion or fringing like in this image of Long Island City taken at f8.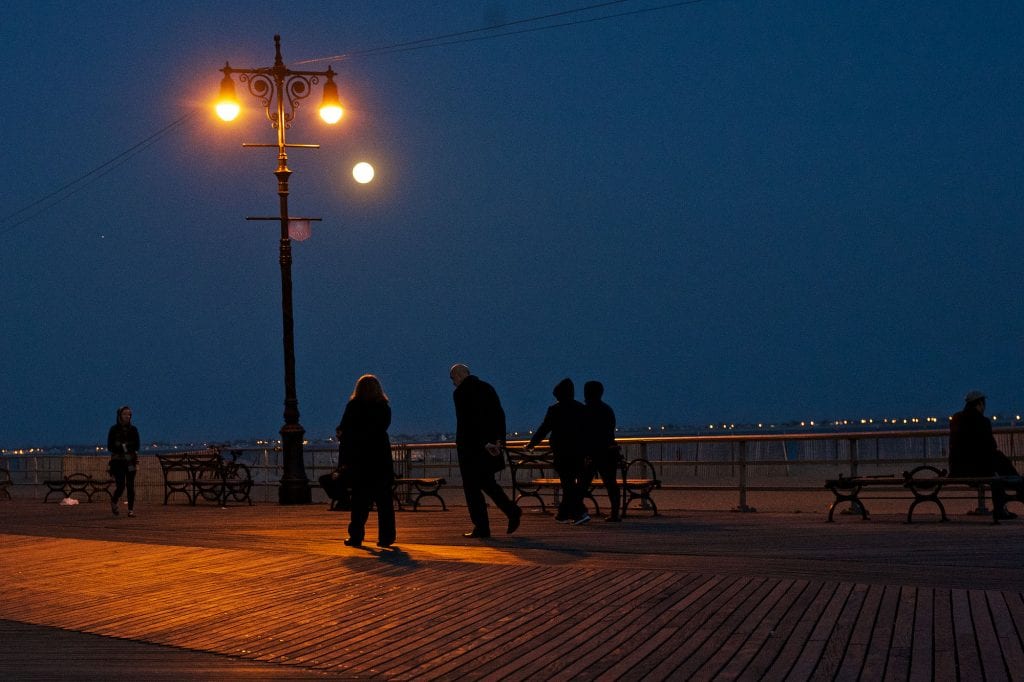 Same nice rendering of distant light points in this image at Brighton Beach shot at f4.
So overall, I know this lens is expensive but I'm saving up to add this to my system. I hear that it's not the fastest autofocus lens Nikon makes, but it's fast enough for me. It's relatively light on my D810 or D750 and it's fun to go out with just one body and this lens and see what I can get. For me, the proof of any tool is in the pictures. I'm looking forward to many, many more.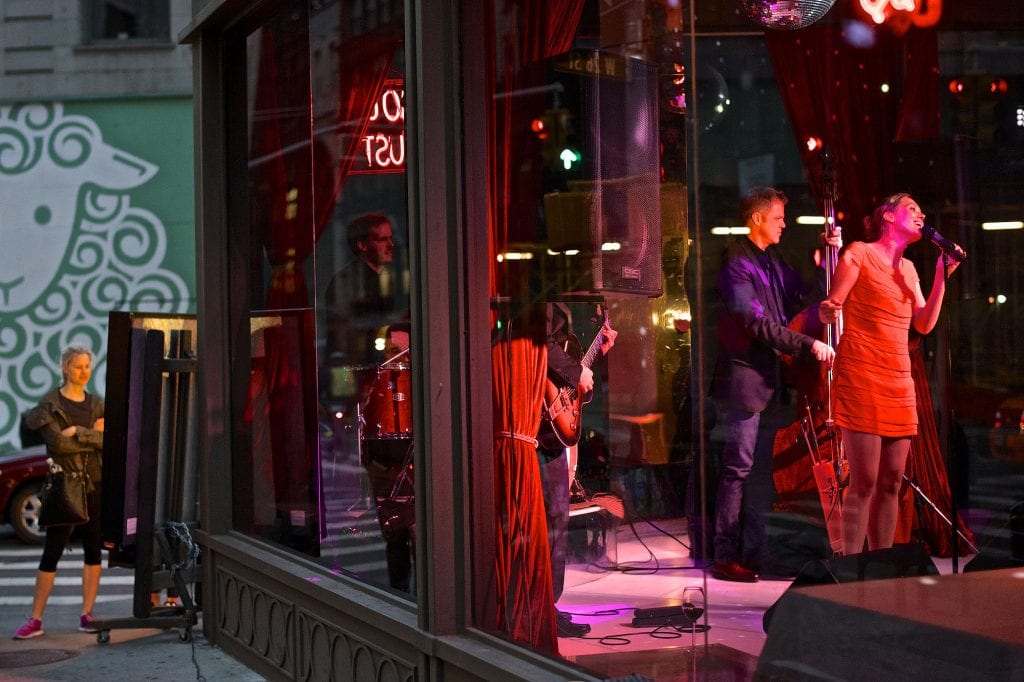 F2.2.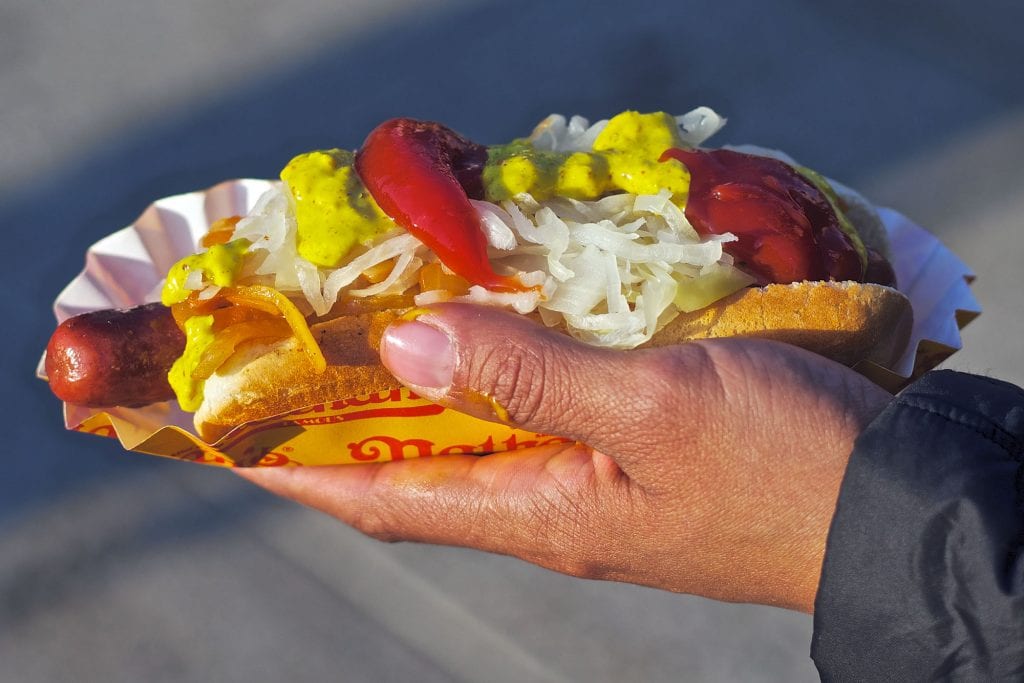 f3.2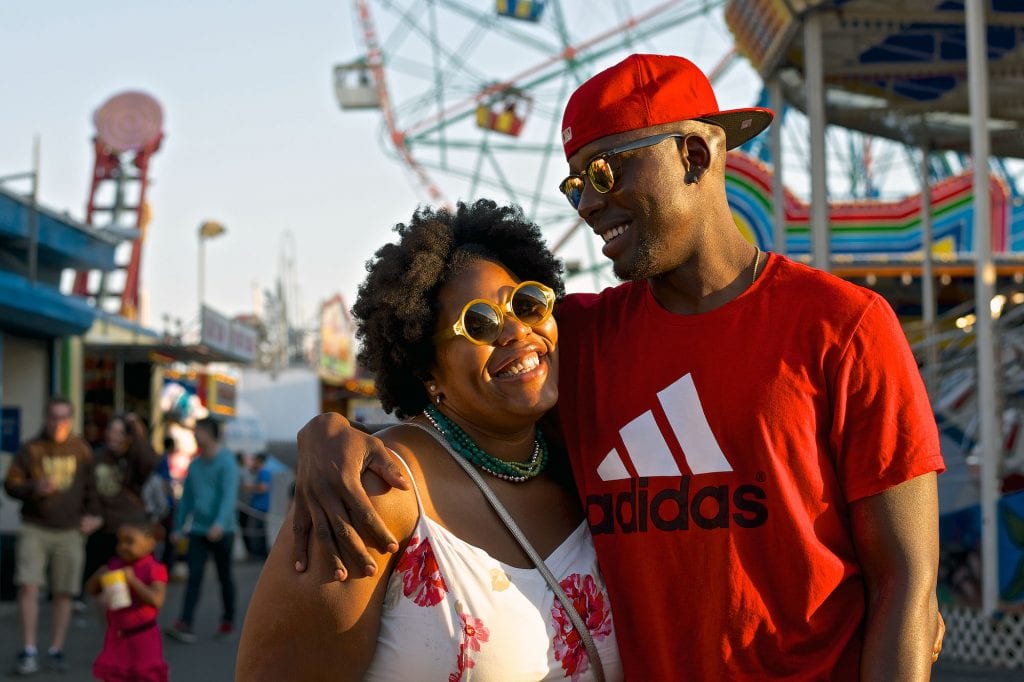 f4.5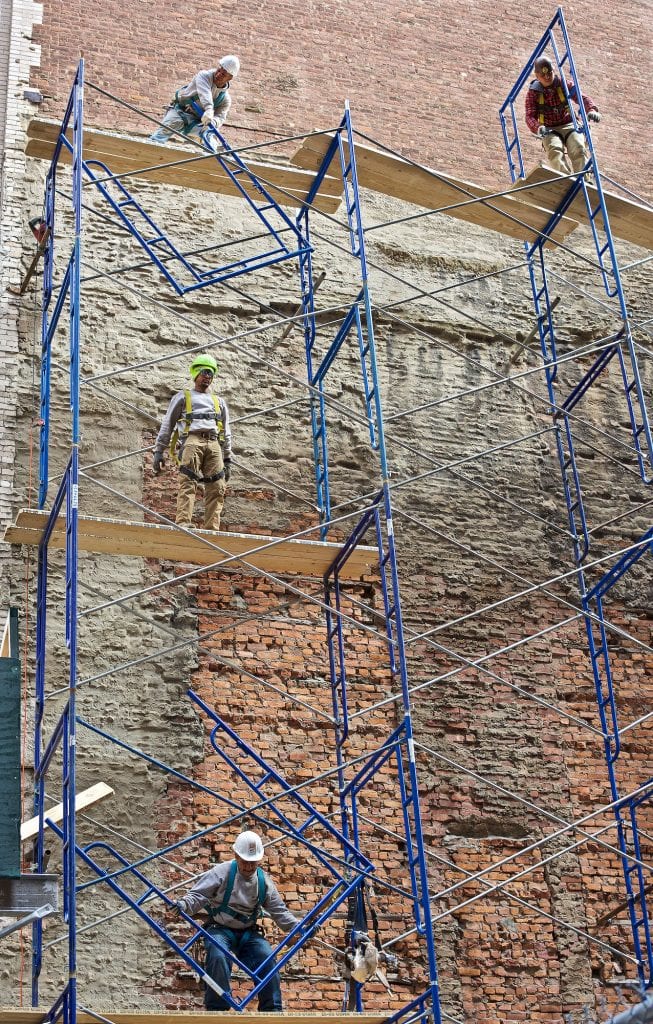 f6.3