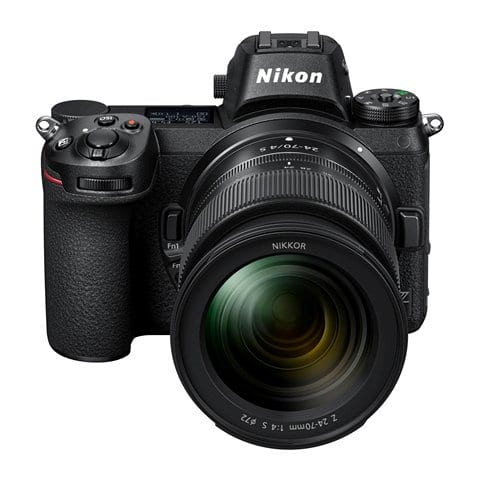 It's Finally Here! That firmware update we've been expecting is here and it does not disappoint! I have not had a chance to practice with it yet but on first glance this looks to be a great improvement that gives our Z Mirrorless cameras some new superpowers. If you can't wait, find the firmware update here.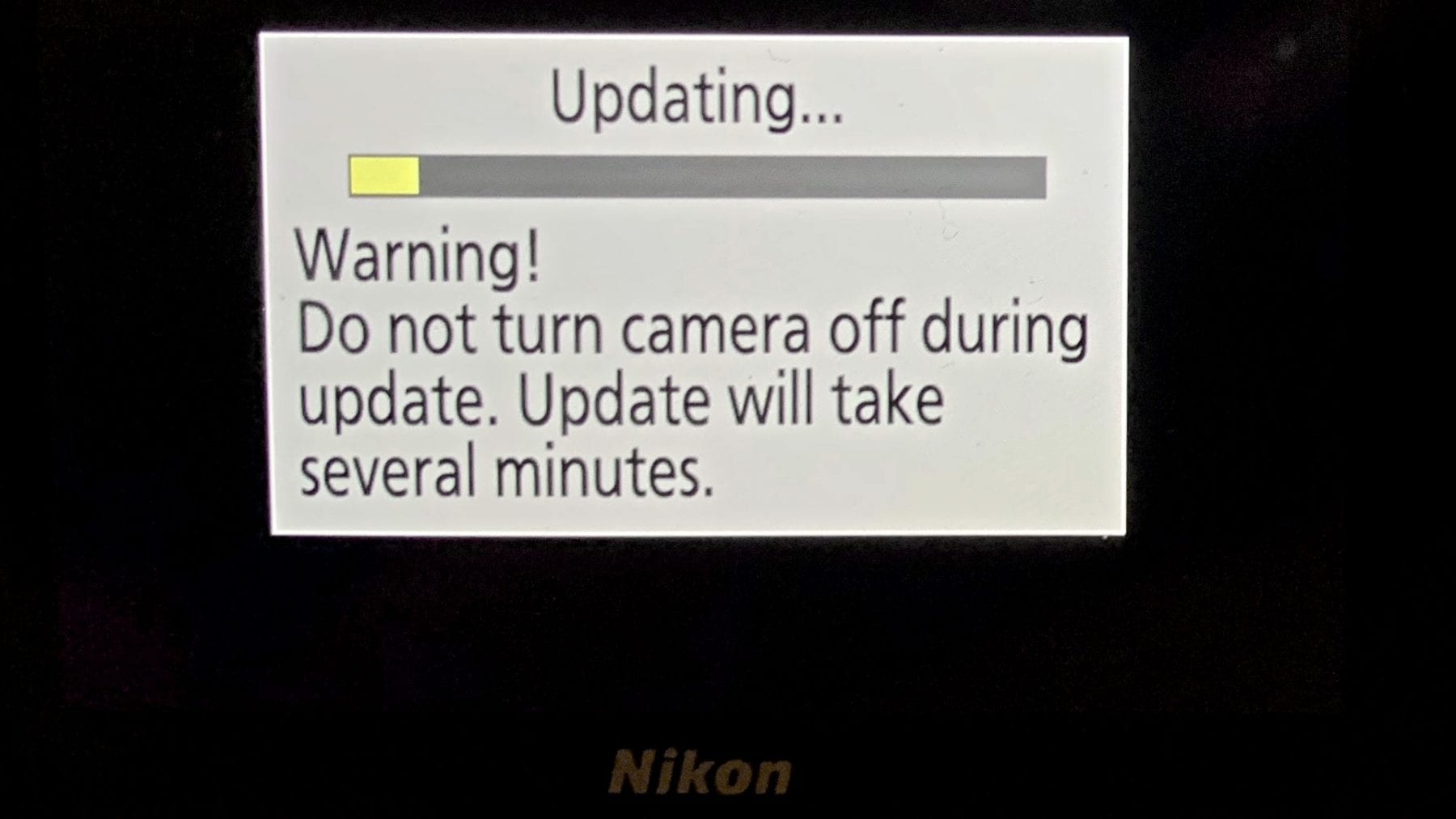 Eye-Detection Tracking
The biggest one is the Eye-Detection Tracking, which when used with Auto Area AF will lock onto a subject's eyes so you can concentrate on the connection, moment and composition.
Those of you who know me, understand that I often feel that giving up something as important as the focus to the camera completely is not something I'm comfortable with. That's because even if in 90 per cent of the images if the camera focuses on what I want…it's the 10 per cent I worry about since I know it's in that 10 per cent where the five-star images often live.
Auto AF Area mode gives up completely where the camera will focus in the past even though the Nikon AF algorithm is very good, I have shunned this mode for the most part preferring to have some control of my target priority AF sensor and miss trying rather than have the camera make a bad decision.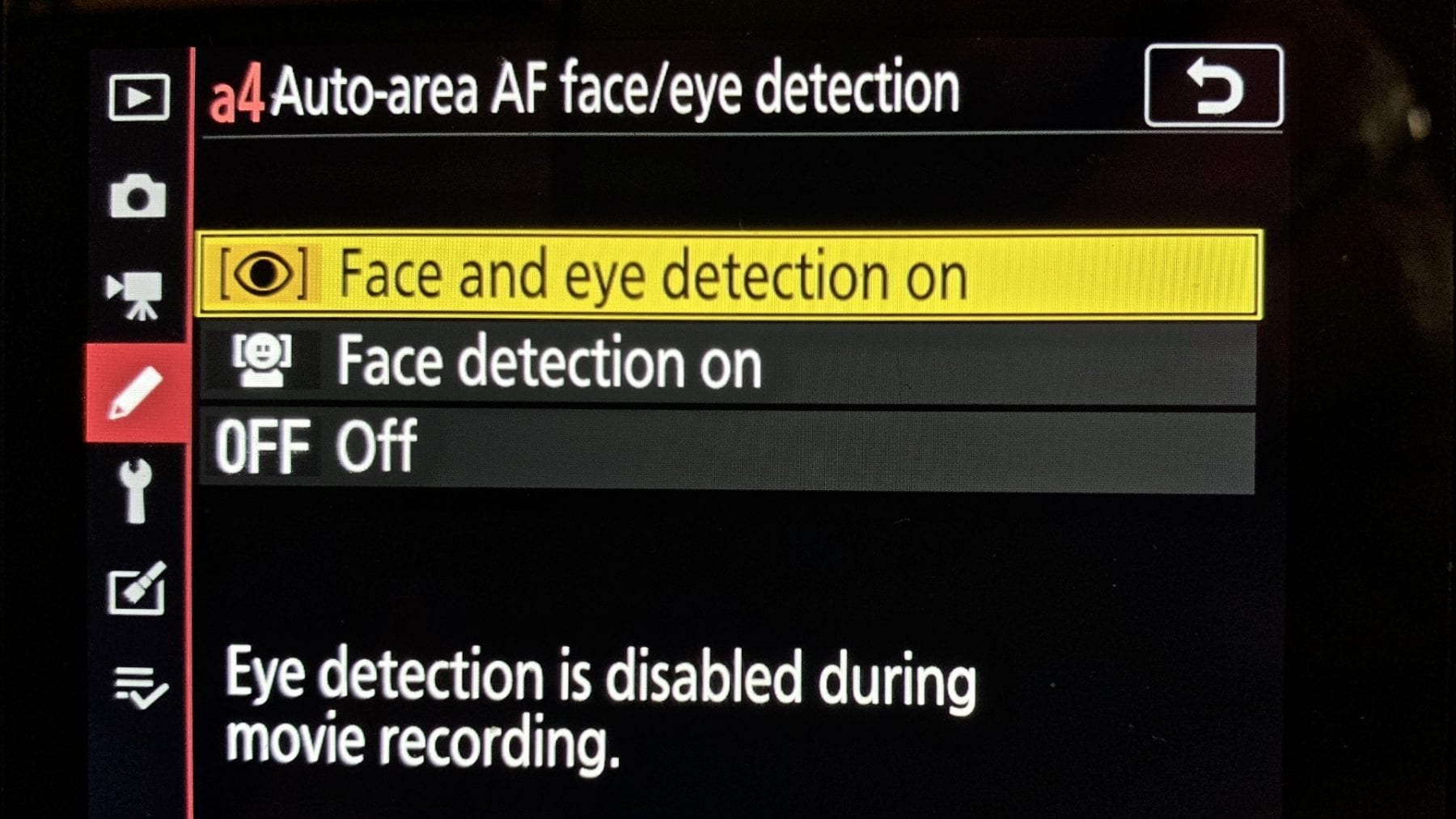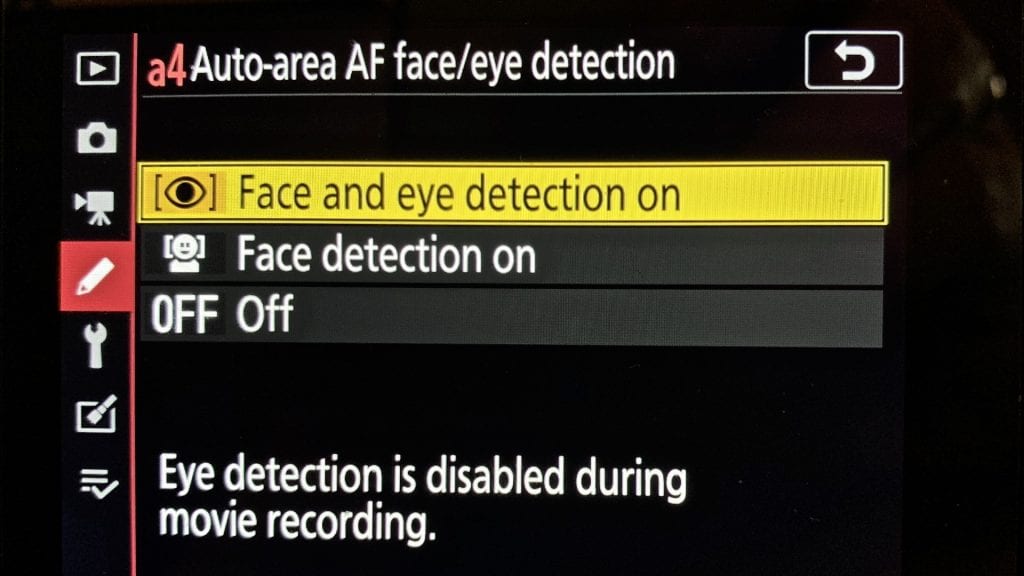 But this new eye-detect feature looks really promising and I can't wait to get out there and put it through its paces. With face and eye detect turned on in Custom Setting Menu a4, when the camera detects a face, it puts a box around it, if it detects eyes, a smaller amber border surrounds the eye indicating the focus point selected. With people pictures of course, the eyes are where you want the focus to be (most often). If the camera detects more than one face or eye, triangles will appear to either side of the focus point; you can then toggle the focus point over a different face or eye, by pressing the multi- or sub-selector left or right.
You can be in either AF-S or AF-C mode, but AF-C mode is where the Nikon shooters I know always are because that is what you need to set with back button autofocus. Instead of the familiar red AF box you are used to, this new feature highlights the face or eyes in yellow.
The Nikon video above looks almost too good to be true, particularly in the fast action tennis image but I will give Nikon the benefit of the doubt and see just how good it is. It's a great addition to our AF tool belt and that's just the start of what they added in this firmware upgrade. 
They have significantly improved low light AF Performance for both still and video shooting, which I have found to be already really good (and I also use a Nikon D5 & D850).
Sharpness and the Z Mirrorless…
To maximize sharpness with the new Z Mirrorless cameras you have needed to set which shutter is best for a particular situation.
Silent Photography (Shooting Menu) is absolutely silent. Which can be a great advantage when shooting in quiet environments and when you need to be stealthy and keep a low profile. But artificial frequency-based lighting can cause serious banding issues. Moving subjects can also be distorted. So I choose this option only when absolute camera silence is a necessity and might take a quick look at my results if shooting under artificial light to see if any banding is there.
Mechanical Shutter—By using the mechanical shutter, it solves the banding problem and the sound of the shutter noise is still very quiet in my opinion especially when compared to why Nikon DSLRs.
Plus I really liked the shooting confirmation when I hear the click of the shutter. But with mirrorless camera, particularly at slow to medium range shutter speeds, say 1/125th of a second or slower, "shutter shock" vibrations can have a negative impact on sharpness. This is the theory though I must tell you that I had shot a lot of images at hand-held shutter speeds of between 1/13th and 1/125th of a second, speeds where shutter shock might reduce sharpness, my images at these speeds were super sharp.
That said, choosing the Electronic Front-Curtain Shutter option(CSM #D5)—is recommended to mitigate the vibration issue at slower shutter speeds when using the mechanical shutter.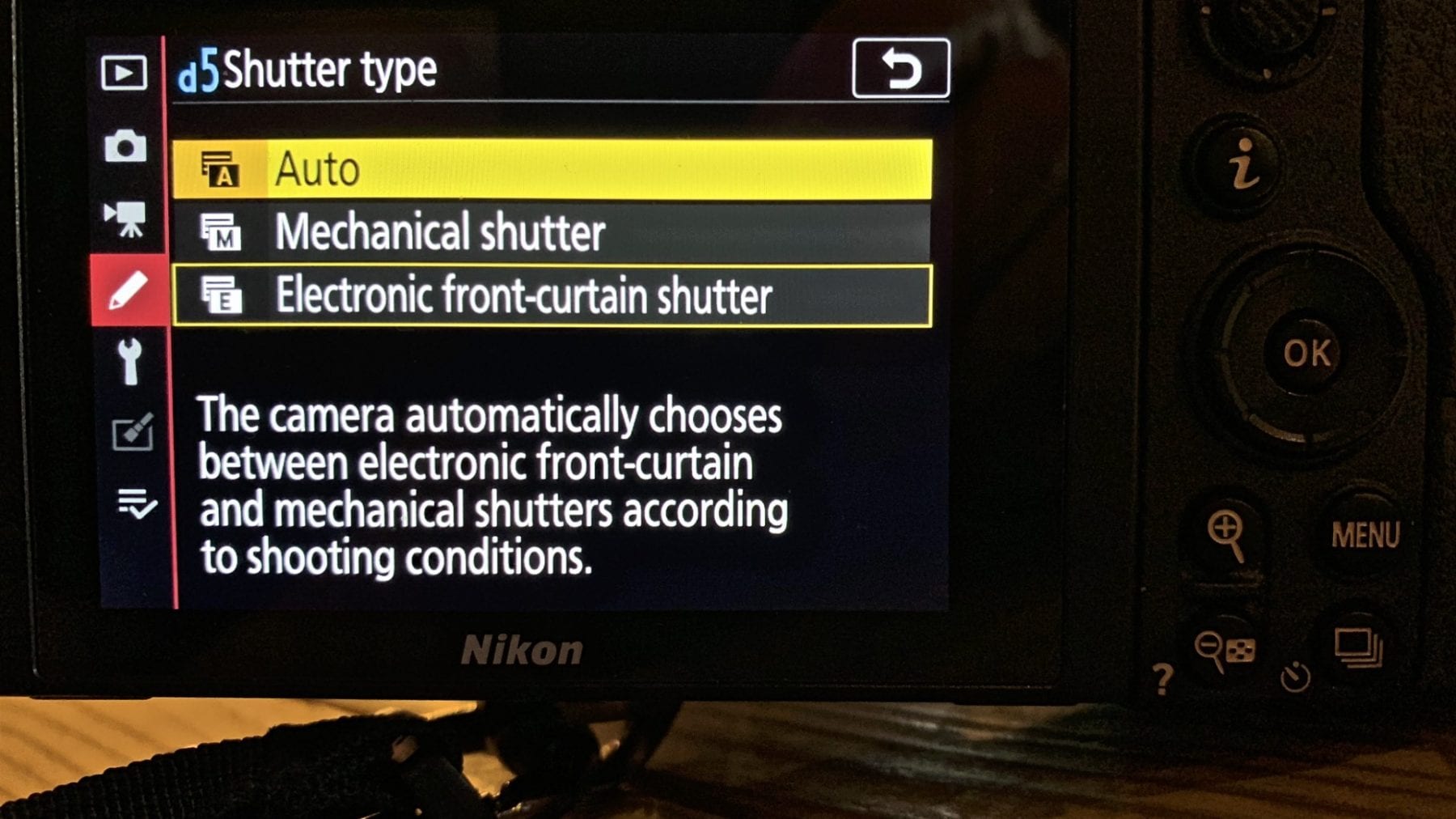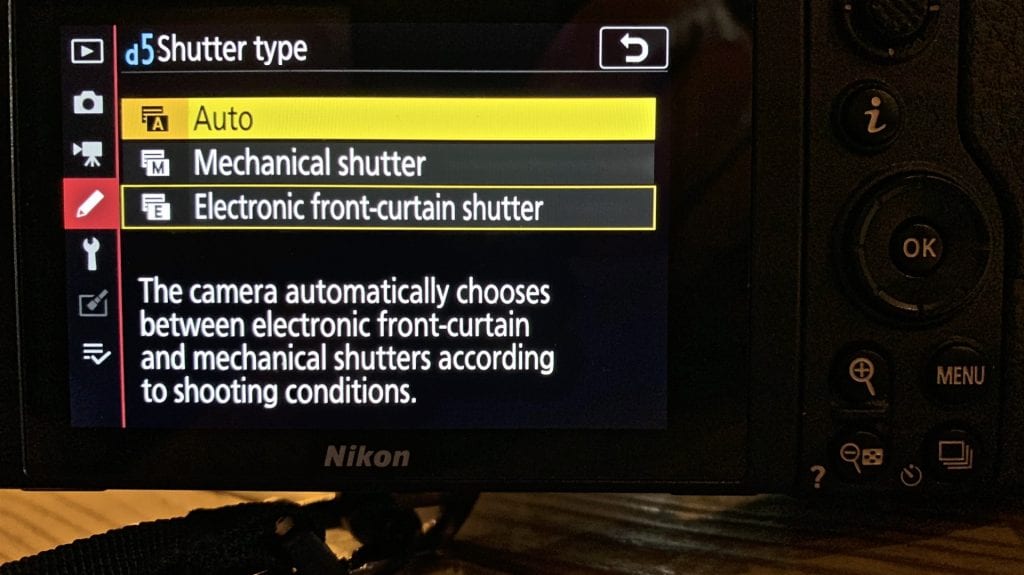 The down side to turning the EFCS to ON, was that the top shutter speed is limited to 1/2000th of a second.
With the new firmware upgrade you can set the shutter type to "Auto" and the camera will automatically choose between EFCS On and Mechanical Shutter, perfect for everyday street and travel work. Now all shutter speeds are available to you up to and including 1/8000th of a second without you having to make a change, the camera does that for you.
For tripod work I generally am at slow shutter speeds and will choose the EFCS option.
There were also a few small bug fixes that Nikon remedied as well. See below for the Nikon Press release. Love this new firmware upgrade.
Lets share our experiences with these new features in the community tab or in the comments section!
More to come soon. 
Nikon Press Release
Nikon Releases the New Z Series Version 2.0 Firmware with Enhanced Features and Performance Including Eye-Detection AF Firmware Upgrade Brings Further Improvements to the Nikon Z 7 and Nikon Z 6 FX-Format Mirrorless Cameras by Adding Eye-Detection AF, Improving AF Performance in Low Light, and Adding Auto-Exposure Tracking to the Continuous High-Speed (Extended) Mode
MELVILLE, NY – Nikon Inc. is pleased to announce the release of firmware Ver. 2.0 that will further enhance the performance of its full-frame mirrorless cameras, the Nikon Z 7 and Nikon Z 6.
Users will enjoy three main additional features following the Ver. 2.0 upgrade. These include:
Eye-Detection autofocus (AF) for still-image shooting
Extension of the low-light AF detection range
Addition of auto-exposure (AE) tracking capability to the continuous high-speed (extended) mode
These enhanced shooting functions will further increase camera functionality and performance and are a response to customer feedback for new and innovative ways to capture and create.
PRIMARY FEATURES OF THE NEW FIRMWARE
1) Eye-Detection AF for still-image shooting
The new firmware offers Eye-Detection AF functionality that automatically detects and focuses on human eyes when using the Auto-area AF mode in both AF-S and AF-C. When the eyes of multiple subjects are detected, the multi-selector or sub-selector can be used to select the eye upon which the camera should focus. This enables precise focus on the eye of the intended individual, even when looking through the Electronic Viewfinder. This function is applicable even when the subject's face is partially covered by another object, or in the event when a subject is frequently changing their pose.
2) AF performance improvements in low-light situations
The new firmware enables even faster autofocusing when capturing photos and video in dark or dimly lit scenes, for both stills and video. It will extend the AF detection range*1 from −1 EV to −2 EV with the Z 7, and from −2 EV to −3.5 EV with the Z 6. In addition, the Z 6 will be able to autofocus with even darker scenes, as the available low-light AF detection range*1 will be extended*2 from −4 EV to −6 EV when the Low-light AF function is enabled.
– *1 With still-image photography in AF-S mode, ISO 100, f/2.0 lens, at 20° C/68° F.
*2 The low-light AF detection range will remain the same with the Z 7.
3) AE tracking in continuous high-speed (extended) mode
With earlier firmware versions, auto exposure (AE) was locked with the first shot in a burst of high-speed continuous shooting at approx. 9 fps (Z 7) or 12 fps (Z 6) in continuous high-speed (extended) mode.
Firmware Ver. 2.0 adds support for AE tracking in continuous high-speed (extended) mode, allowing the cameras to track exposure just as it does focus (AF tracking). This helps to ensure that all images captured with a burst of high-speed continuous shooting are in focus and exhibit optimal exposure, even when the brightness of the scene changes.
The new firmware can be downloaded (free of charge) from Nikon's Download Center at the following link: https://downloadcenter.nikonimglib.com. Users will be prompted to follow the instructions provided to successfully install the firmware.