Our Tokyo workshop is a favourite of mine, not just because I get to work with my good friend and inspiring photographer Soichi Hayashi, but it brings me back to Tokyo– a city that I love to photograph because it loves the photographer back with endless visual potential.
But, that said, sometimes a place as frenetic as this can make image-making a bit frustrating. There is so much going on that capturing the action in a way that comes close to matching your experience can be difficult.
One of our students Jim Tomcik made an image from multiple exposures that sparked my interest. So with Jim's inspiration, I took my Nikon D5 and experimented with the serendipity of multiple exposures overlayed over each other on one frame.
Though my journalistic background has always steered me away from techniques that I felt to be gimmicky, I thought I would give it a try since the results might communicate my feelings of this constantly fast-moving city–why not?
Multiple exposures on my Nikon is easy technically. Many Nikons have the multiple exposure feature in the Shooting Menu and let you take 2-10 images on one frame. They also give you the option of shooting one multiple exposure or a series (with "series" there's a danger of forgetting it's set there, so you could end up shooting all day onto one frame).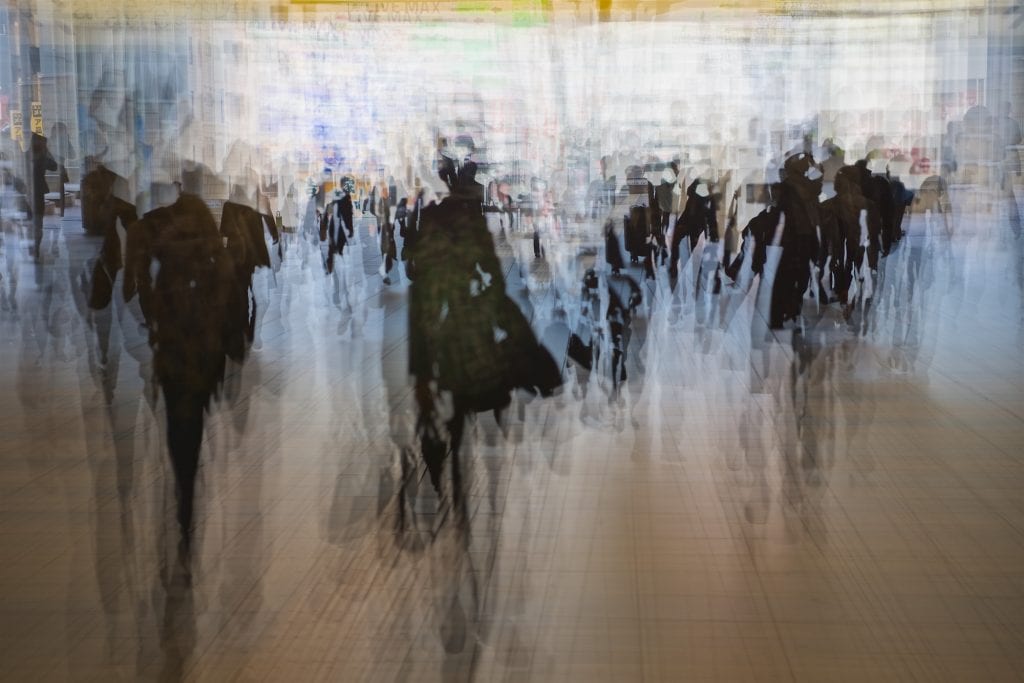 Older bodies have "Auto Gain" which does the math for you so you end up with a proper exposure automatically regardless of the number of multiple exposures. Auto Gain has been renamed "Average" on the D5 & D500 and they've added options: Add, Lighten and Darken.
Add will not compensate for the number of exposures, so might work best with black backgrounds to prevent overexposure. Lighten compares pixels in each exposure and chooses just the brightest pixels. Darken does the opposite, chooses the darkest pixels only for subjects with strong contrast with the background.
I played around but ended up using the Auto Gain or Average option which worked great.
With technical taken care of it was fun to play around. Like so much of my work on the street…most frames miss the mark but occasionally I get images I like. What I loved about this multiple exposure experiment was the serendipity of the technique. Each image is different and with practice, somewhat predictable– but there's always an element of surprise in the images that work best similar to my best street shots. By nature of the abstractness of the work, editing is very personal and I chose the final ones posted here by gut instinct.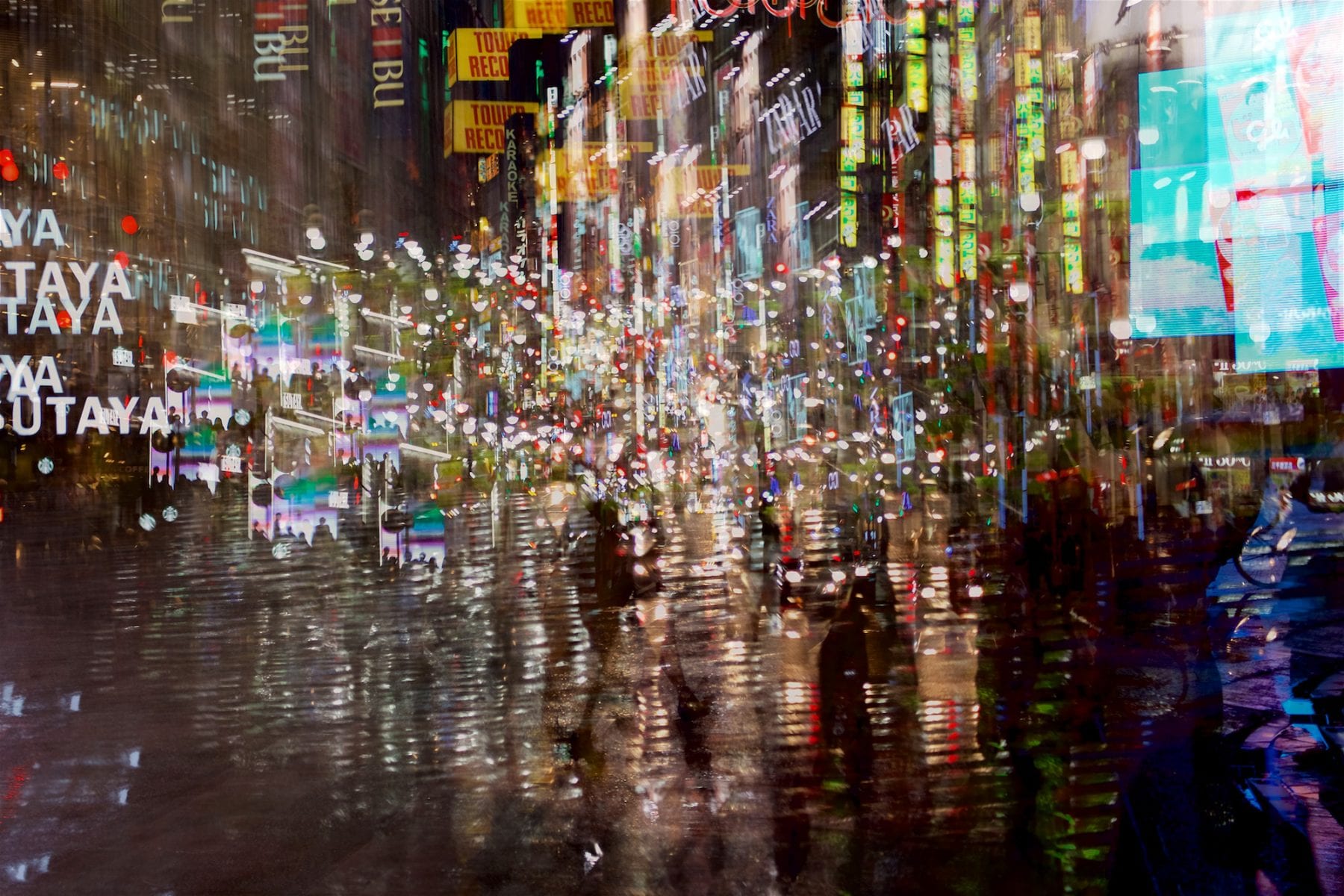 Because I do a lot of critiquing in the workshops and on my Lynda.com show, I would love to turn the tables and hear what you have to say pro or con. The more critical the better.
All the images were shot with D5 & 24-70mm f2.8 VR.