There is no doubt going to be much interest in the new Nikon's DL 24-85 f1.8-2.8 and DL18-50 f1.8-2.8 cameras, so I thought I would give you my impressions having recently wrapped up the advertising campaign for the cameras along with my colleague Drew Gurian.
It's always an honor when Nikon asks me to do a shoot for them and I've had the good fortune to work on the Nikon D600 campaign as well as assignments providing sample images for a variety of Nikkor Lenses.
Those that know me understand that maybe I can't be completely objective. The fact is, except for the camera in my iPhone, all my cameras are Nikons. My relationship with Nikon is a special one. Throughout my photographic life beginning with my first Nikon FM, Nikon and I have explored the world together and my commitment to Nikon cameras and Nikkor glass has never wavered. I was paid to work on this campaign. That said, these are my honest thoughts on these cameras.
I'm going to talk about the DL 24-85mm camera in this post and the DL 18-50mm in the next one. Remember, except for a few features, the cameras are basically the same in feature set, size and weight.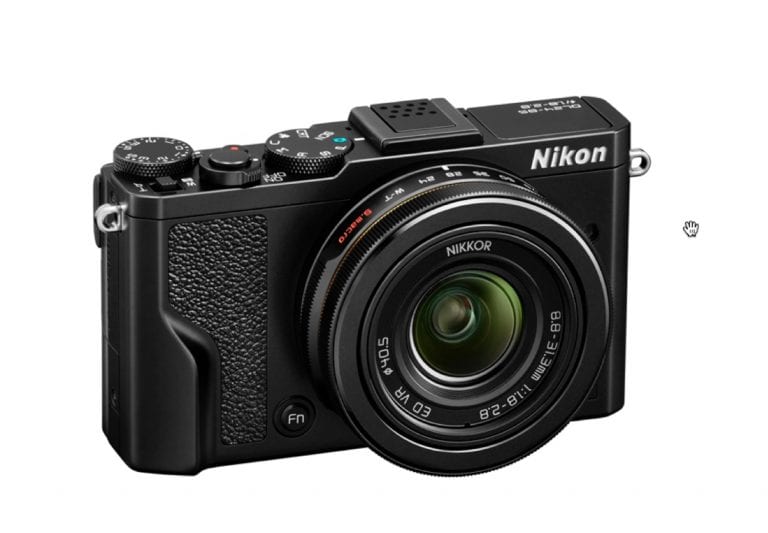 My first impression of the new DL 24-85 was one of surprise. It has a 24-85mm f1.8-2.8, which frankly, is the perfect range for the type of street photography I am most passionate about. But my surprise was more  for its size; this little camera was a tool I could easily fit in my shirt pocket and thus into my life. I've seen a lot of small cameras come and go and there was never one of this size that ticked all the boxes for me the way this one does.
Could this be the one?
The bottom line for me is quality, so I was eager to see the quality of images this camera could produce. How much of a compromise would this small camera be compared to my Nikon DSLR's?
Sensor Size
A standard first question from many photographers is about the sensor, how big? There is a "bigger is better" mentality out there and sure, if you can find a way to squeeze a full-frame D5 or D500 sensor into this compact camera with 24-85mm zoom, I would love that. But these are not those cameras and in many respects, they are even better.
The 20.8 megapixel CMOS sensor was magic, just check out some of the sample images. (These are un-retouched JPEGS) The 20 x 30 images I made at Costco looked great!
In the fast-moving world of street photography there are few second chances and the camera has to be fast. My criteria for any camera as a tool, is twofold:
Will it allow me to get the images I strive for, shooting quickly and without hesitation?
Will the quality be there for me to use the images in the many ways a professional gets the work out there into the world?
The thing is, I don't carry my DSLR's around everywhere, but these cameras I can and likely will. So if it meets my needs as a professional, it's a no-brainer. Not that I would necessarily use it in place of my DSLR's…but could work produced from it be seamlessly inserted into my portfolio, without compromise or questioning? I say yes. I liked the fact that the "megapixelage" matches the D5/D500 which will make this camera a great companion when its big brothers are at home.
I have a Nikon V3, which I love. It's so fun to work with and it's super-fast AF and fast frame rate along with it's touch screen make it a great camera for a fast moving world. These cameras take over from where the V3 left off. To react quickly on the street, you need a camera that can react as fast as you can.
Speed: 20 frames per second with continuous AF. Even the D5 can't match that; and it really works. The playback is a joy to behold as all 20 images are played back in cinematic splendor.
The Hybrid AF is super fast and worked amazingly well on the street. It's a hybrid because it employs both phase and contrast detection AF with up to 171 focus points being used.
The lens
This was a bit of a mystery to me. At f1.8 at the wide range and f2.8 at telephoto, the bokeh wide open reminded me of my much larger-sensor DSLR's. But it's the sharpness that really confounded me. Corner to corner even wide open. Something I have never seen with my bigger sensor brethren.  Nikon lens engineers have really outdone themselves with this fluorine-coated high tech zoom that was sharp throughout the entire range even wide open. (The 18-50 version has Nano Crystal Coat applied).
The zoom can be set in one of six positions on the zoom ring or you can use the electronic zoom lever on the top of the camera which works well when shooting 4K video. For the street photography I like to shoot, I prefer to set one of the fixed-focal lengths (35mm is my go-to) and zoom with my feet.
Ergonomics
I found the controls on this little camera were where I wanted them to be. The menu system will be familiar to those with Nikon DSLR's and having the On/Off Switch/Shutter Release and Exposure Compensation wheel (plus or minus five stops) on the top right made using the camera very intuitive. I used the function button a lot, programming it to quickly change my AF mode, from Single Point when I wanted full control of where in the frame I would focus, to Auto Area, which did a fantastic job in knowing what I wanted to be sharp in the frame. I never use Auto Area on my DSLR's but would use it a lot with this camera.
The small protruding ridge on the bottom right of the camera makes gripping this little compact more secure.
The articulating touch-screen is a huge plus for me, being able to "stealthily" move my screen and simply touch the spot within the frame which focuses and takes the picture at the same time. I love this feature on my VR and D5500 and loved it on the DL cameras. It means getting candid street images that are likely impossible to get without this feature.
More…
When you do this kind of shoot, you're working with a pre-production prototype and not all features are available. Though I shot RAW + JPEG, I could only edit the JPEGS since RAW processing is not yet available. The JPEGS looked amazing so I can't wait to see what I can do with the RAW files.
Super Macro with focus bracketing in continuous release mode makes getting a specific area in an extreme close-up much easier, and this camera gets close, almost close enough to touch the subject you are photographing!
The control ring for manual focus is very smooth and this may be the first Nikon to include focus peaking.
There's a new Electronic Viewfinder which wasn't ready when I was using the camera but I'm looking forward to trying it.
The new Snapbridge image sharing feature is something I didn't get to use either but will make getting your best shots to your Instagram or other social media feeds easy.
I'm not one of those photographers that needs to be "on" all the time. When I'm out shooting I work to get into the "photographic zone" which means my concentration is total, everything fades away and my eyes, brain and heart lock into shooting mode. Though I like to have a camera with me at all times, I don't always. But now there's no excuse. The new DL 24-85 f1.8-2.8 will be my new carry around camera. But like you, I have to wait to get one as alas, when you do a shoot for Nikon, at least in my experience, they always ask for the camera back.
Subscribe to the newsletter and get your free e-book Quick Start Guide for the new DL 24-85 f1.8-2.8 & DL 18-50 f1.8-2.8 which will be sent when the cameras hit the stores by clicking HERE!
You can pre-order this camera from B& H HERE.
Just wanted to thank Nikon Global and Creative Director Soichi Hayashi for the opportunity. I'm also proud to have shared this campaign with my good friend, Drew Gurian.  You can find his thoughts and beautiful imagery HERE!